Chattanooga, Tennessee at a Glance…
Hungering for a taste of Southern charm? Then look no further than Chattanooga, Tennessee. Nestled along the banks of the Tennessee River, this vibrant city offers a delightful blend of history, outdoor adventure, and modern attractions.
Scenic Beauty
Chattanooga is framed by the stunning Appalachian Mountains, providing a picturesque backdrop for your visit. Lookout Mountain, just minutes from downtown, boasts panoramic views of the city and the Tennessee River Valley. The iconic Ruby Falls, an underground waterfall within Lookout Mountain, is a must-see natural wonder.
History Comes Alive
For history enthusiasts, the Chickamauga and Chattanooga National Military Park is a captivating stop. This park preserves the sites of two major Civil War battles and offers a profound glimpse into the nation's past. Take a leisurely walk through Point Park, where you can absorb the historical significance while enjoying breathtaking vistas.
Riverfront Revelry
Chattanooga's revitalized riverfront is a hub of activity. Take a scenic stroll along the Tennessee Riverwalk or hop on the Southern Belle Riverboat for a narrated cruise. The lively atmosphere of the waterfront invites you to explore shops, dine at local eateries, or simply soak in the riverside ambiance.
Family Fun
If you're traveling with family, the Tennessee Aquarium is a hit for all ages. Dive into fascinating exhibits showcasing marine life from river otters to penguins, offering an educational and entertaining experience.
Chattanooga, with its scenic beauty, rich history, and family-friendly attractions, is the perfect pitstop for a taste of Tennessee's diverse offerings. So, take a break from your road trip, explore the wonders of Chattanooga, and create lasting memories on your I-75 adventure.
Places to Stay in Chattanooga…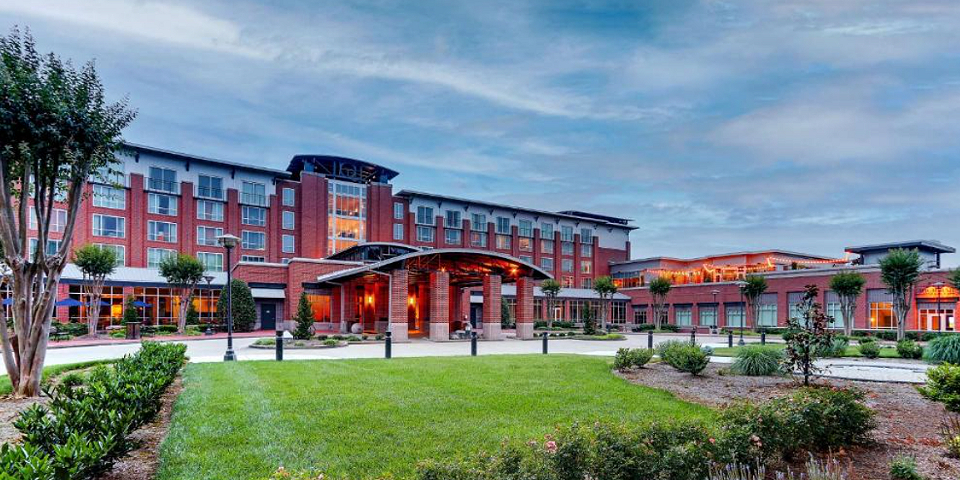 Planning a trip along I-75 and searching for the perfect place to rest your head in Chattanooga? Look no further! Here are 10 inviting accommodations that promise a comfortable and memorable stay:
The Read House Historic Inn
107 West Martin Luther King Blvd, Chattanooga, TN
Immerse yourself in history at this iconic hotel, blending classic charm with modern luxury.
The Chattanoogan Hotel, Curio Collection By Hilton
1201 Broad Street, Chattanooga, TN
A sophisticated choice offering upscale amenities and a central location for exploring the city.
Moxy Chattanooga Downtown
1220 King Street, Chattanooga, TN
For the modern traveler seeking vibrant and contemporary lodging, Moxy delivers a stylish experience.
The Dwell Hotel
120 East Tenth Street, Chattanooga, TN
Unique and eclectic, this boutique hotel is a haven for art and design enthusiasts.
The Westin Chattanooga
801 Pine Street, Chattanooga, TN
Elevate your stay with panoramic views of the city and indulgent amenities at this upscale hotel.
Embassy Suites Chattanooga Hamilton Place
2321 Lifestyle Way, Chattanooga, TN
This Chattanooga hotel is located off Interstate 75 and 13 mi from the Tennessee Aquarium.
SpringHill Suites by Marriott Downtown Chattanooga/Cameron Harbor
495 Riverfront Parkway, Chattanooga, TN
Stylish suites with river views make this Marriott property a top choice.
The Edwin Hotel, Autograph Collection
102 Walnut Street, Chattanooga, TN
A luxury boutique hotel with a rooftop bar, offering a perfect blend of sophistication and relaxation.
Holiday Inn Express Hotel & Suites Chattanooga Downtown
440 West Martin Luther King Boulevard, Chattanooga, TN
Convenient and comfortable, this reliable choice ensures a hassle-free stay.
Wingate by Wyndham
7312 Shallowford Road, Chattanooga, TN
Featuring a light breakfast, this hotel is located off Interstate 75, just 10 minutes' drive away from Chattanooga Metropolitan Airport.
Whether you're seeking history, modern luxury, or a cozy retreat, Chattanooga's diverse lodging options cater to every traveler's preferences. Choose your perfect stay and make the most of your visit to this charming Tennessee city.
Places to Eat in Chattanooga…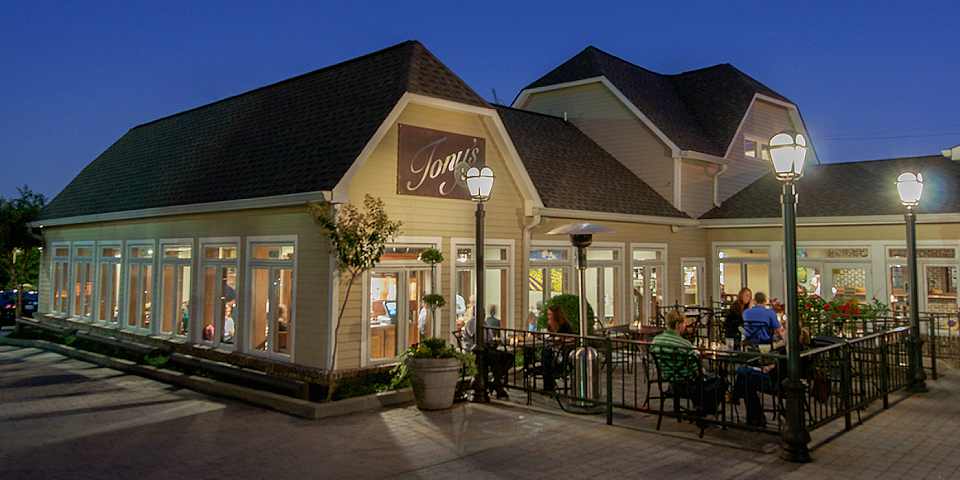 Prepare your taste buds for a treat, as this city boasts a diverse culinary scene that caters to every palate. Here are 10 must-try eateries, each offering a unique flavor of Chattanooga's vibrant food culture.
St. John's Restaurant
1278 Market St, Chattanooga, TN 37402
For a refined dining experience, head to St. John's Restaurant. Known for its upscale American cuisine, this establishment offers a menu that highlights fresh, seasonal ingredients in an elegant setting.
Tony's Pasta Shop & Trattoria
212 High St, Chattanooga, TN 37403
Craving authentic Italian fare? Tony's Pasta Shop & Trattoria is your go-to spot. From handmade pasta to delectable desserts, this cozy trattoria captures the essence of Italy in the heart of Chattanooga.
Public House
1110 Market St, Chattanooga, TN 37402
Public House is a celebration of Southern flavors with a modern twist. Indulge in farm-to-table dishes crafted from locally sourced ingredients, all while enjoying the vibrant atmosphere of this downtown gem.
Alleia
25 E Main St, Chattanooga, TN 37408
Venture to Alleia for a taste of rustic Italian cuisine. With a menu inspired by the traditions of the Italian countryside, this restaurant offers a charming ambiance and a selection of mouthwatering dishes.
Maple Street Biscuit Company
407 Broad St, Chattanooga, TN 37402
A breakfast lover's paradise, Maple Street Biscuit Company is renowned for its inventive biscuit creations. From sweet to savory, their menu promises a delightful start to your day.
HiFi Clyde's On Main
122 W Main St, Chattanooga, TN 37408
HiFi Clyde's On Main combines Southern hospitality with a modern twist. Indulge in their diverse menu, featuring everything from creative burgers to handcrafted cocktails, all served in a welcoming atmosphere.
Big River Grille & Brewing Works
222 Broad St, Chattanooga, TN 37402
Beer enthusiasts will appreciate Big River Grille & Brewing Works. This brewery and restaurant combo offers a diverse menu paired with handcrafted beers, providing a perfect blend of flavors and craftsmanship.
Milk and Honey
135 N Market St, Chattanooga, TN 37405
If you're in the mood for artisanal coffee, brunch, or delectable pastries, Milk and Honey is the place to be. This trendy spot is a haven for foodies looking for a cozy and Instagram-worthy dining experience.
Easy Bistro
801 Chestnut Street, Chattanooga TN 37402
Situated in Chattanooga's West village, Easy Bistro & Bar offers a blend of French and Southern influences. With a focus on fresh, high-quality ingredients, this eatery provides a sophisticated dining experience.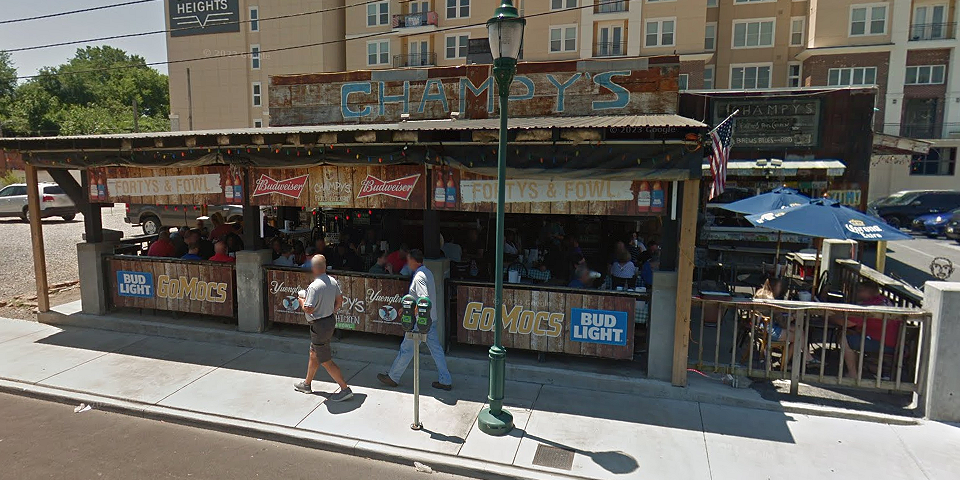 Champy's Famous Fried Chicken
526 E Martin Luther King Blvd, Chattanooga, TN 37403
No visit to the South is complete without indulging in some fried chicken. Champy's Famous Fried Chicken delivers on this front, serving up crispy, flavorful chicken in a laid-back and friendly setting.
Chattanooga's culinary landscape is a feast for the senses, and these 10 eateries are just the tip of the iceberg. So, as you traverse I-75, take a detour into the heart of Chattanooga's food scene and savor the flavors that make this city a true gastronomic gem.
Places to Go in Chattanooga…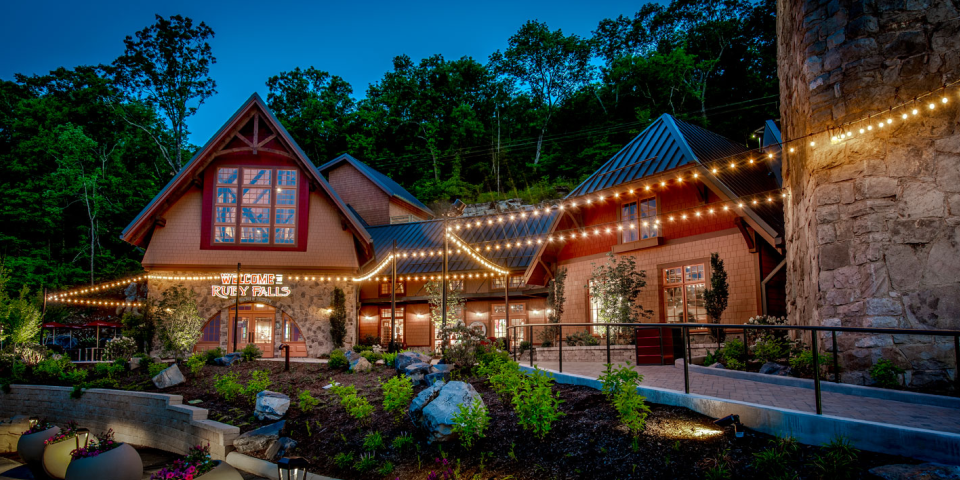 Prepare to be enchanted by the charm of Chattanooga. This bustling city, nestled along the Tennessee River, offers a diverse array of attractions for every type of traveler. Here are 10 must-visit destinations, each with its own unique flavor, ensuring an unforgettable stop on your journey.
Ruby Falls
1720 S Scenic Hwy, Chattanooga, TN 37409
Begin your Chattanooga adventure with a visit to Ruby Falls, a stunning underground waterfall nestled within Lookout Mountain. Take a guided tour through limestone caverns, culminating in the awe-inspiring view of the 145-foot waterfall—truly a natural wonder.
Tennessee Aquarium
1 Broad St, Chattanooga, TN 37402
Dive into the aquatic wonders at the Tennessee Aquarium, home to a diverse range of marine life. From playful penguins to mesmerizing jellyfish, this attraction provides an immersive and educational experience for visitors of all ages.
Chattanooga Riverfront
201 Riverfront Pkwy, Chattanooga, TN 37402
Explore the vibrant Chattanooga Riverfront, a bustling hub of activity. Stroll along the scenic Tennessee Riverwalk, enjoy a river cruise on the Southern Belle Riverboat, and immerse yourself in the lively atmosphere of this waterfront district.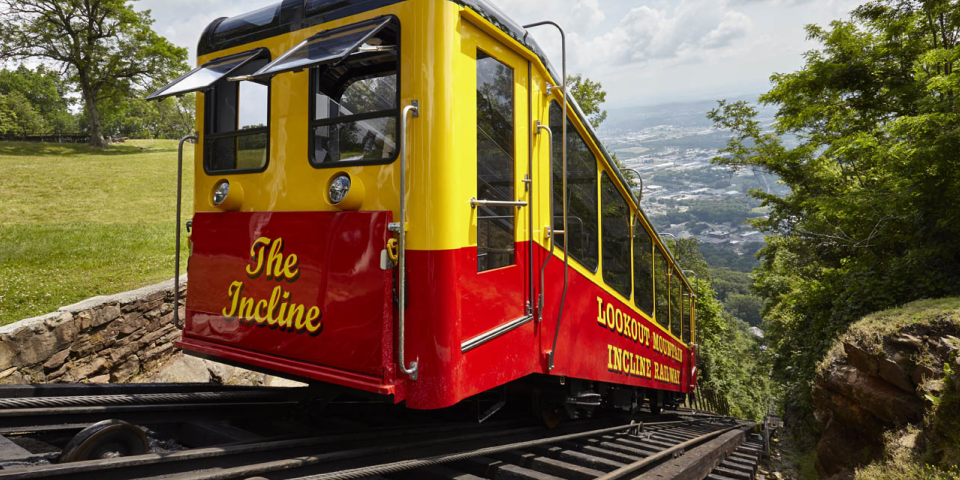 Lookout Mountain Incline Railway
3917 St Elmo Ave, Chattanooga, TN 37409
Take a ride on the Lookout Mountain Incline Railway, one of the steepest passenger railways in the world. Ascend to the top for breathtaking views of the city, mountains, and valleys—a thrilling experience not to be missed.
Rock City Gardens
1400 Patten Rd, Lookout Mountain, GA 30750
Venture just a short drive from Chattanooga to Rock City Gardens. Marvel at unique rock formations, stroll through enchanted gardens, and take in the iconic "See Rock City" barns, making for a magical and picturesque excursion.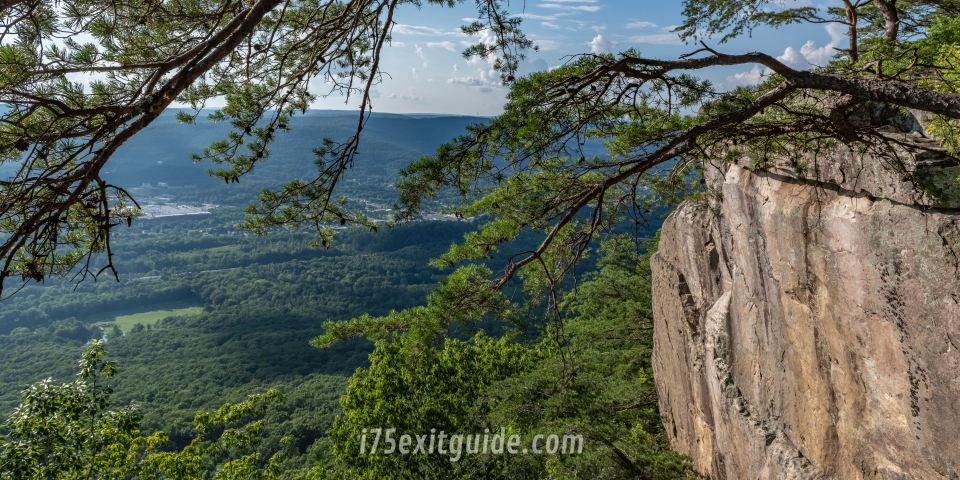 Chattanooga Choo Choo
1400 Market St, Chattanooga, TN 37402
All aboard the Chattanooga Choo Choo! Immerse yourself in the nostalgia of this historic train station turned hotel complex. Explore the beautifully restored train cars, dine in unique restaurants, and soak in the charm of this iconic landmark.
Chickamauga and Chattanooga National Military Park
3370 Lafayette Rd, Fort Oglethorpe, GA 30742
Step back into history at the Chickamauga and Chattanooga National Military Park, preserving the sites of pivotal Civil War battles. Walk the hallowed grounds, visit historic monuments, and gain a profound understanding of the nation's past.
Hunter Museum of American Art
10 Bluff View Ave, Chattanooga, TN 37403
Art enthusiasts, head to the Hunter Museum of American Art. Perched on the bluff overlooking the river, this museum showcases a diverse collection of American art, from classic to contemporary, providing a visual feast for visitors.
Creative Discovery Museum
321 Chestnut St, Chattanooga, TN 37402
For a family-friendly adventure, the Creative Discovery Museum is a must-visit. Interactive exhibits, educational activities, and hands-on fun make this museum an engaging and entertaining stop for kids of all ages.
Chattanooga Market
1829 Carter St, Chattanooga, TN 37408
Wrap up your Chattanooga journey with a visit to the Chattanooga Market. This vibrant weekend market showcases local artisans, farmers, and vendors, providing a perfect opportunity to pick up unique souvenirs and savor local flavors.
Chattanooga, with its blend of history, natural beauty, and modern attractions, invites travelers to explore and make lasting memories. So, whether you're an outdoor enthusiast, history buff, art lover, or simply seeking a relaxing escape, Chattanooga along I-75 has something special for everyone.
Getting Around Chattanooga…
Traveling through Chattanooga via I-75 opens up a world of exploration, and getting around the city by car is a breeze. Here's a brief guide to help you navigate Chattanooga's roadways and make the most of your time in this scenic Tennessee city.
Interstate 75 Access:
Chattanooga is conveniently situated along Interstate 75, making it easily accessible for travelers. Follow the signs and exit ramps to seamlessly transition from the highway into the heart of the city.
Downtown Grid System:
Chattanooga's downtown area follows a straightforward grid system, with streets running east to west and avenues running north to south. Use this navigational layout to explore key attractions and navigate the city center efficiently.
Parking Options:
Downtown Chattanooga offers a variety of parking options, including street parking, public lots, and parking garages. Look for signs indicating parking zones and take advantage of convenient facilities as you explore the city.
Scenic Drives:
Enjoy the picturesque views of Chattanooga by taking scenic drives along the riverfront. Riverfront Parkway offers a delightful route, allowing you to soak in the beauty of the Tennessee River and surrounding landscapes from the comfort of your car.
Attractions:
Key attractions like Lookout Mountain, the Tennessee Aquarium, and the Chattanooga Choo Choo are easily accessible by car. Follow signage and use navigation apps for a smooth journey to these iconic destinations.
Traffic Considerations:
Be mindful of traffic patterns, especially during peak hours. While Chattanooga is generally easy to navigate, planning your routes to avoid rush hours will enhance your overall driving experience.
Navigation Apps:
Utilize navigation apps such as Google Maps or Waze to receive real-time traffic updates, find the best routes, and discover nearby points of interest. These apps can be invaluable for navigating unfamiliar roads.
Fueling Up:
Keep an eye out for gas stations along your route to ensure a smooth journey. Chattanooga has a network of gas stations, making it convenient to refuel and continue your exploration.
Chattanooga's roadways are designed for easy navigation, allowing you to explore the city's attractions, parks, and scenic viewpoints with freedom. Whether you're in search of historic landmarks, natural wonders, or vibrant downtown areas, Chattanooga welcomes you to discover its charm at your own pace.
---
The I-75 Exit Guide is the Internet's largest and most complete website dedicated to Interstate 75 travelers. Find detailed exit service listings… lodging, camping, food, gas and more for every exit from Michigan to Florida!
On the road? Why not take us with you. The I-75 Exit Guide is mobile-friendly and totally FREE. No App Required.
Traveling another route? Visit our growing family of exit guides:  I-4 Exit Guide, I-5 Exit Guide, I-10 Exit Guide, I-75 Exit Guide, I-80 Exit Guide and I-95 Exit Guide. Detailed exit service listings… discount lodging, camping, food, gas and more for every exit along the way!