Macon, Georgia at a Glance…
If you're seeking an authentic Southern experience that combines history, culture, and natural beauty, look no further than Macon, Georgia. Located smack dab in the heart of the Peach State, this charming city has something to offer every type of visitor.
A Glimpse into History
Macon is steeped in history, with antebellum architecture and historic landmarks dotting the landscape. One must-see attraction is the Hay House, anexquisite Italian Renaissance Revival mansion that showcases the grandeur of the Old South. Take a step back in time at the Cannonball House and Museum, where you can explore Civil War history and marvel at the cannonball lodged in its exterior.
Nature's Playground
For nature lovers, Macon doesn't disappoint. The Ocmulgee National Monument, spanning over 700 acres, is a treasure trove of Native American history and pristine hiking trails. The city proudly holds the title of "The Cherry Blossom Capital of the World," and a visit during spring reveals streets and parks adorned with beautiful cherry blossoms in full bloom.
Musical Heritage
Macon's rich musical heritage is celebrated at the Georgia Music Hall of Fame, honoring legends like Otis Redding and Little Richard. Don't miss out on the vibrant live music scene at venues such as The Hummingbird Stage & Taproom and the Cox Capitol Theatre.
Culinary Delights
No visit to Macon is complete without savoring its delectable Southern cuisine. From fried chicken to collard greens and peach cobbler, the city's dining scene has something for every palate. Explore the downtown area to discover a variety of eateries, from cozy barbecue joints to upscale restaurants offering a taste of the South.
Macon is a destination that promises a memorable blend of history, nature, music, and mouthwatering food. Whether you're a history buff, a nature enthusiast, or a foodie, Macon welcomes you with open arms.
Places to Stay in Macon…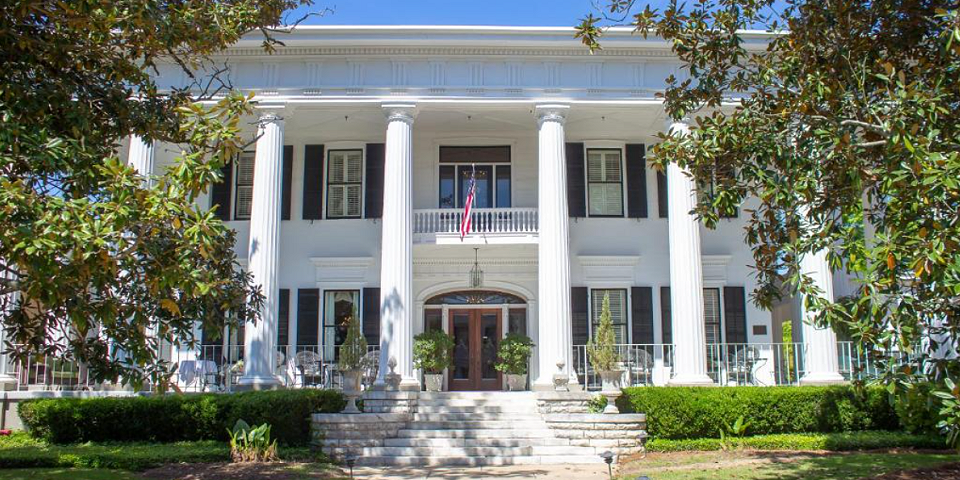 Macon, is a city rich in history, culture, and Southern charm, and choosing the right place to stay can greatly enhance your visit. Here's a list of the top 8 places to stay in Macon, offering a variety of options to suit every traveler's preferences.
The 1842 Inn
For an elegant, historic experience, The 1842 Inn is a splendid choice. This charming bed and breakfast resides in a beautifully restored Greek Revival mansion.
Macon Marriott City Center
Located in the heart of downtown Macon, this modern hotel offers convenience and stunning views of the city.
The Burke Mansion
Experience the romance of a bygone era at The Burke Mansion, a beautifully restored 19th-century mansion.
Hampton Inn & Suites Macon I-75 North
Perfect for budget-conscious travelers, this Hampton Inn provides modern amenities and a complimentary breakfast.
Homewood Suites by Hilton Macon North
This all-suite hotel is ideal for extended stays, offering spacious accommodations and a complimentary evening social.
TownePlace Suites by Marriott Macon Mercer University
Located near Mercer University, this hotel is perfect for families and long-term stays.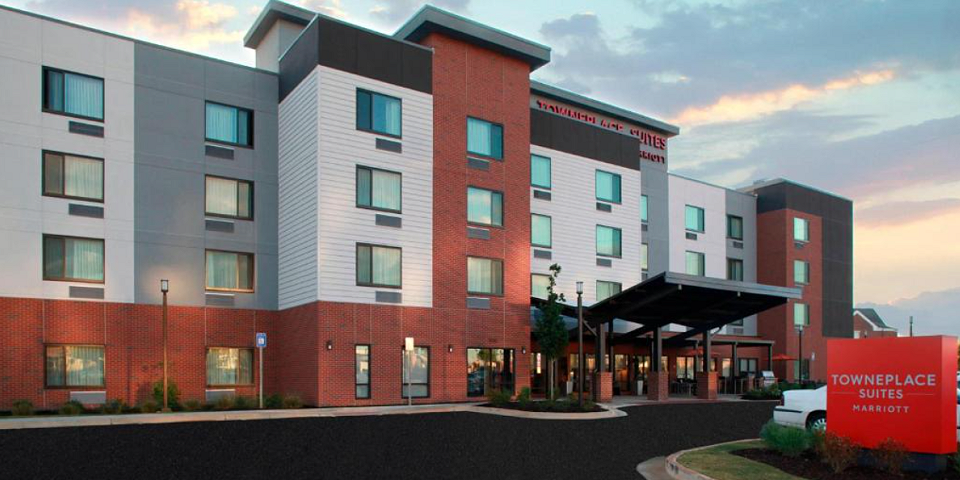 Fairfield Inn & Suites by Marriott Macon
Conveniently located near Macon's attractions, this hotel offers comfortable and affordable accommodations.
Econo Lodge Inn & Suites
A budget-friendly option, Econo Lodge Inn & Suites provides clean and comfortable rooms for a restful night's stay.
With this diverse range of accommodations, Macon ensures that every visitor can find the perfect place to make their stay in this Southern gem truly memorable.
Not finding what you're looking for? CLICK HERE to find your perfect room in Macon, Georgia.
Places to Eat in Macon…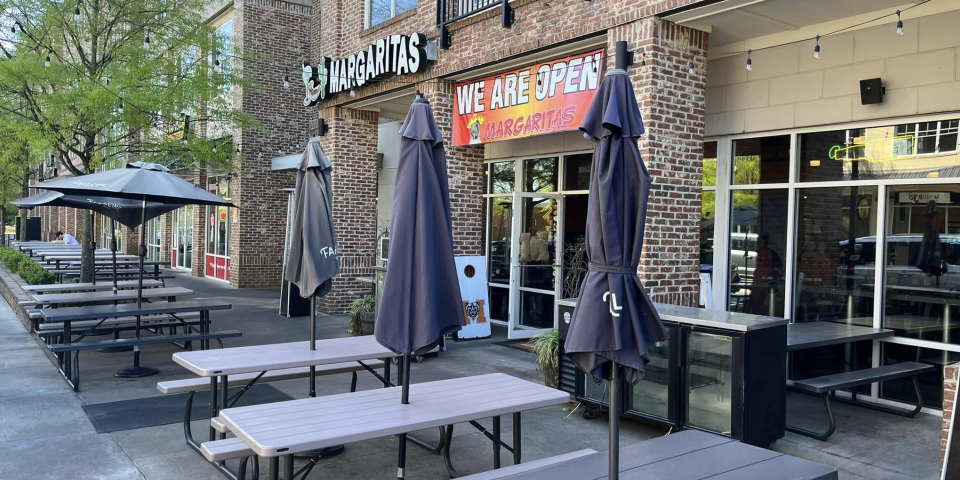 Macon, Georgia, is a city where Southern comfort meets culinary excellence, offering a wide array of dining experiences to delight your taste buds. Here are 8 must-visit restaurants that showcase the city's vibrant food scene:
The Rookery
A local favorite, The Rookery is renowned for its mouthwatering burgers, innovative sandwiches, and a cozy, nostalgic ambiance.
Dovetail
For a sophisticated dining experience, Dovetail is a top choice. This upscale restaurant offers a delectable menu with a focus on locally sourced ingredients.
H&H Restaurant
A Macon institution, H&H Restaurant is famous for its classic Southern comfort food, including fried chicken and collard greens.
Margaritas at Mercer Village
If you're craving Mexican cuisine, Margaritas is the place to be. Their flavorful dishes and refreshing margaritas are crowd-pleasers.
Papouli's Mediterranean Café & Market
Explore Mediterranean flavors at Papouli's. From gyros to falafel, their dishes are both delicious and authentic.
Fatty's Pizza
If you're in the mood for pizza, Fatty's is a local gem. Their diverse pizza menu caters to all tastes.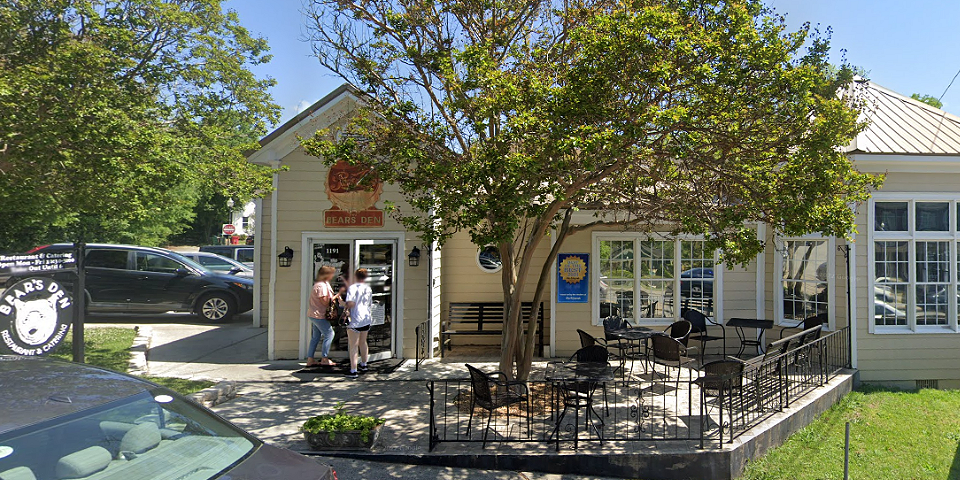 Nu-Way Weiners
Nu-Way Weiners is an iconic hot dog joint with a legacy dating back to 1916. Try their "All The Way" hot dogs with chili, mustard, and onions.
Bear's Den
A favorite for barbecue lovers, Bear's Den serves up mouthwatering ribs, pulled pork, and savory sides in a rustic setting.
From classic Southern fare to international delights, Macon's dining scene caters to all tastes and preferences. These 10 restaurants are just a taste of the culinary adventures awaiting you in this charming Southern city.
Places to Go in Macon…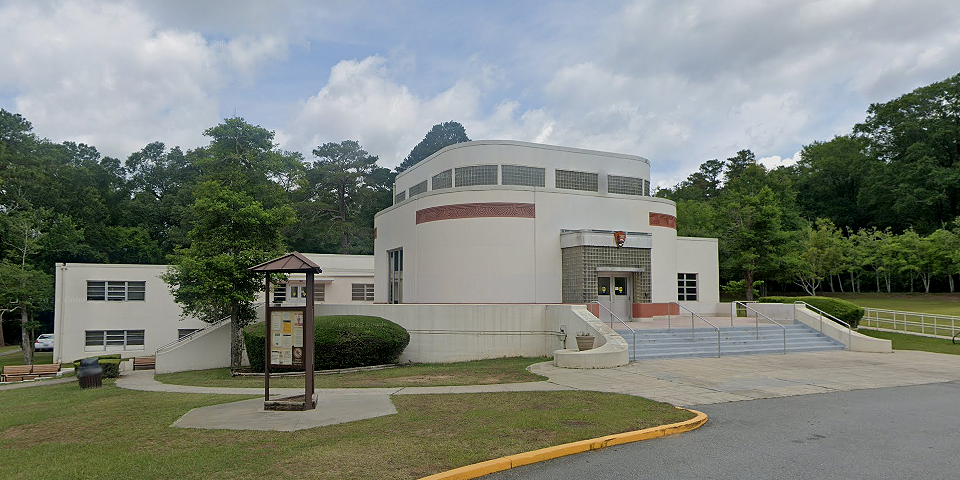 Macon, Georgia, is a city brimming with Southern charm and a rich tapestry of history, culture, and natural beauty. Whether you're a history buff, a nature enthusiast, or an art lover, Macon has something for every visitor. Here are some must-visit attractions that will make your trip to Macon unforgettable:
Ocmulgee National Monument
Explore the ancient Native American mounds, nature trails, and a fascinating museum that reveals the history of this region.
The Hay House
This stunning Italian Renaissance Revival mansion offers guided tours, showcasing its opulent architecture and historic significance.
Tubman Museum
Dive into African American art, culture, and history at the Tubman Museum, which features an impressive collection of art and artifacts.
Wesleyan College
Founded in 1836, Wesleyan College is the world's first chartered college for women. The campus is a serene and picturesque place to visit.
Museum of Arts and Sciences
Perfect for families, this museum houses interactive exhibits, a planetarium, and a delightful mini-zoo.
Rose Hill Cemetery
A stroll through this historic cemetery reveals beautiful sculptures and the final resting places of famous Georgians.
Tattnall Square Park
Enjoy a peaceful retreat in this urban park, complete with walking trails, a dog park, and a charming duck pond.
Grand Opera House
This beautifully restored venue hosts a range of cultural performances, from Broadway shows to concerts.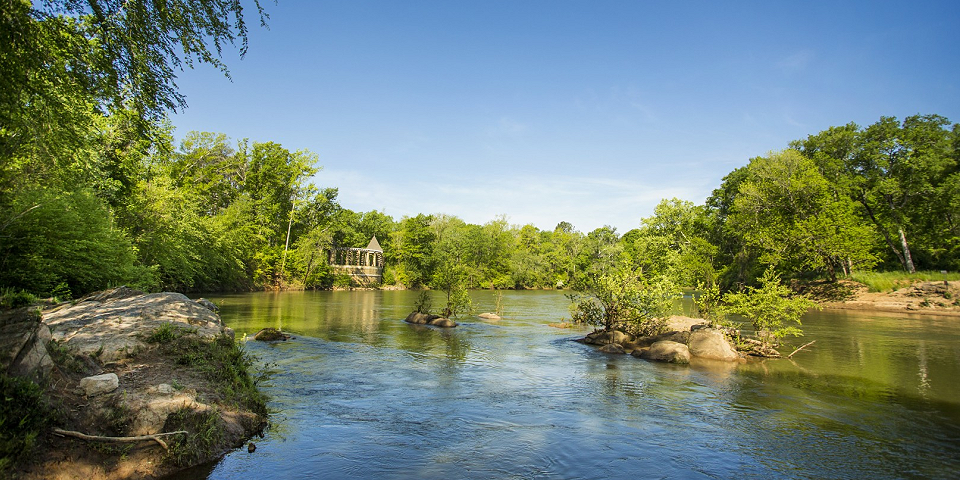 Amerson River Park
Embrace the outdoors at Amerson River Park, where you can hike, kayak, and enjoy the natural beauty along the Ocmulgee River.
Macon, Georgia, is a city that seamlessly blends the past and present, offering a diverse array of attractions for every type of traveler. These destinations are just the tip of the iceberg when it comes to experiencing the magic of Macon.
Getting Around Macon…
For visitors exploring the charming city of Macon, Georgia, getting around by car is an excellent choice. With a well-maintained road network, convenient parking options, and the freedom to explore at your own pace, here's your guide to making the most of your visit.
Renting a Car:
If you're flying into Macon or arriving by another mode of transportation, renting a car is a convenient way to explore the city and its surrounding areas. Major car rental companies have offices at the Middle Georgia Regional Airport, making it easy to secure a vehicle upon arrival.
Road Network:
Macon is well-connected by a network of highways, including I-75, which runs through the heart of the city. This major artery provides easy access to various attractions and destinations in Macon and beyond.
Parking in Macon:
Macon offers ample parking options, both on-street and in parking lots and garages. Downtown Macon, in particular, has numerous parking facilities, making it convenient to explore the historic district, museums, and dining establishments. Some attractions also offer free parking to visitors.
Traffic Tips:
Macon's traffic is generally manageable, but it's advisable to avoid rush hours if possible, typically from 7:00 AM to 9:00 AM and 4:30 PM to 6:30 PM on weekdays.
Be aware of any construction or road closures, which can affect traffic patterns.
Macon is known for its historic districts, so be cautious and considerate when driving through residential areas.
Visit https://www.i75exitguide.com/traffic/macon-traffic/ for real-time traffic reports for Macon.
Exploring Beyond Macon:
Should you wish to venture beyond Macon, your car provides the flexibility to visit nearby attractions like the Ocmulgee National Monument, Lake Tobesofkee, or the charming towns of Juliette and Gray.
Navigating Macon by car offers the freedom to tailor your experience to your preferences and timetable, making it a fantastic way to explore the city and its surroundings. Enjoy your journey through this captivating corner of Georgia!
---
The I-75 Exit Guide is the Internet's largest and most complete website dedicated to Interstate 75 travelers. Find detailed exit service listings… lodging, camping, food, gas and more for every exit from Michigan to Florida!
On the road? Why not take us with you. The I-75 Exit Guide is mobile-friendly and totally FREE. No App Required.
Traveling another route? Visit our growing family of exit guides:  I-4 Exit Guide, I-5 Exit Guide, I-10 Exit Guide, I-75 Exit Guide, I-80 Exit Guide and I-95 Exit Guide. Detailed exit service listings… discount lodging, camping, food, gas and more for every exit along the way!