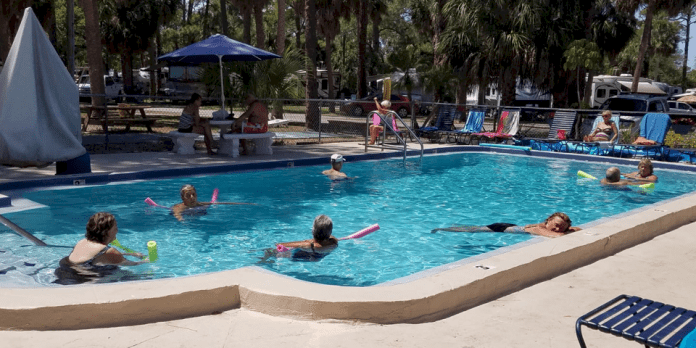 We stayed at Suncoast RV Resort in May-July, 2019 and loved it.
It was peaceful, picturesque and very well maintained. The managers are outstanding and made us feel at home. The park is on the smaller side… one of the things we liked. It's not sitting on concrete with a tree here and a shrub there, like some newer and bigger parks we looked at.
The campground is pet-friendly but we saw no waste or trash anywhere. The pool is sparkling and you can do your laundry while you swim and listen to music or read by the pool.
» Click Here to Read the Complete Review on RVBuddy…