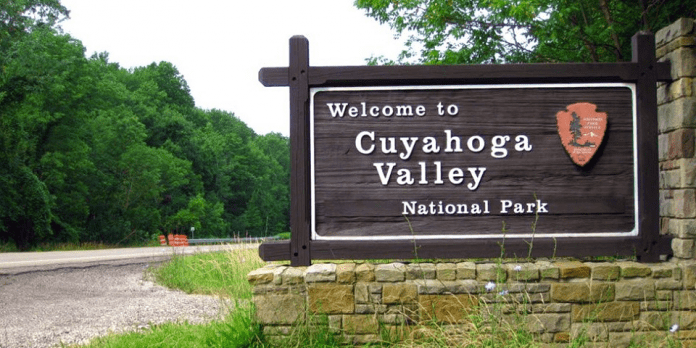 From high-flying, water-splashing adventures to awe-inspiring aviation machines, artistic masterpieces and gastronomic delights, Ohio delivers new travel experiences in 2016 that will help visitors make lasting memories with the people they love. With 60 percent of the U.S. population within 600 miles of all these amazing experiences it's easy to be together in Ohio. That's a short drive for world-class fun at an affordable price. Don't miss one white-knuckled expression, joyful scream, spark of inspiration, new taste or closer connection with family and friends!
Dive into Adventure
Valravn at Cedar Point, Sandusky (Cedar Point Opens May 7)
The world's tallest, fastest and longest dive coaster is set to debut this spring at Cedar Point. Valravn boasts a record-breaking 90-degree, 214-foot drop to take thrill-seekers on an adventure via steel track. Find your perfect hotel in Sandusky.
Typhoon Tower at Coney Island, Cincinnati (Opens May 28)
Two 130-foot tall twisting waterslides, more than 70 interactive water play stations and a 33-foot tall Hydro Storm, the largest in the world, at Typhoon Tower will thrill and soak kids – and kids at heart. Find your perfect hotel in Cincinnati.
Tropical Plunge at Kings Island, Cincinnati (Opens May 28)
Feel the adrenaline rush of six different water slide experiences at the new Tropical Plunge. This expansion of Kings Island's Soak City Waterpark features a slide that sends riders twisting and spiraling through an enclosed chute with four intense 360-degree loops. Find your perfect hotel in Cincinnati.
Tiger Passage at Cleveland Metroparks Zoo (Scheduled opening first week of June)
Two Amur tigers will soon reside in a new, state-of-the-art home at the Cleveland Metroparks Zoo. Tiger Passage will feature four different interconnected habitat areas, including a space allowing tigers to pass over visitors' heads. Find your perfect hotel in Cleveland.
Hippo Exhibit at the Cincinnati Zoo & Botanical Garden (Opens this Summer)
After nearly two decades, hippos will return to the Cincinnati Zoo when a $7.3 million exhibit opens this summer. Featuring two nearly 5,000-pound Nile hippos, the exhibit will include a nose-to-nostril underwater viewing area. Find your perfect hotel in Cincinnati.
Explore from Earth to Space
100 Ways to Celebrate at Cuyahoga Valley National Park, Peninsula (Now Open)
Celebrate the National Park Service's 100th anniversary 100 different ways at Cuyahoga Valley National Park. The 11th most visited National Park in the country has no shortage of opportunities to make memories. Visitors can ride a scenic train, bike along a canal towpath, hike to scenic waterfalls, kayak the Cuyahoga River and more. Find your perfect hotel in Cuyahoga Falls.
National Museum of the U.S. Air Force Expansion, Dayton (Opens June 8)
Be one of the first to visit the National Museum of the U.S. Air Force's new fourth building. Visitors can climb aboard the Space Shuttle Exhibit, walk through four presidential and three cargo aircraft, try out the Air Force Museum Foundation's new suite of simulator rides and more! Find your perfect hotel in Dayton.
Embark on an Artful Escape
Cleveland Museum of Art Centennial (Now Open)
The Cleveland Museum of Art is celebrating its centennial anniversary in 2016 with a year-long series of exhibitions, programs and events. Five new exhibits will be devoted to post-1960s art, highlighting many contemporary artists. Don't miss Pharoah: King of Ancient Egypt on display through June 12.  Find your perfect hotel in Cleveland.
Impressionism at the Taft Museum of Art, Cincinnati (Open through May 29)
Cincinnati's Taft Museum of Art is the exclusive U.S. venue of the international exhibition, Daubigny, Monet, Van Gogh: Impressions of Landscape, in 2016. This exhibit features 55 impressionist paintings. Find your perfect hotel in Cincinnati.
10th Anniversary of Glass Pavilion at Toledo Museum of Art (Opens April 15)
To mark the 10th anniversary of its world-renowned glass collection, Toledo Museum of Art's Glass Pavilion will open Hot Spot: Contemporary Glass from Private Collections this year. The exhibit showcases more than 80 diverse works of art, with many objects on public view for the first time. Find your perfect hotel in Toledo.
Taste Crafted Culinary
BrewNuts, Cleveland (Opens in Spring)
In Cleveland, beer-flavored donut venture Brewnuts will open a themed bar serving craft brews on draft, in addition to its sweet treats. This new location will expand their footprint as well as their menu, featuring local craft beers and a savory new menu.  Find your perfect hotel in Cleveland.
Donut Trail, Butler County (Open now)
Southwest Ohio boasts one of the Midwest's highest numbers of donut shops per capita, and is now also home to the state's first and only Donut Trail. Visitors can follow the trail to family-run shops – with more than 227 years of combined donut-making experience – and enjoy wild flavors made by experts.
BrewDog, Columbus (Opens in August)
Craft beer fans will toast Scotland-based BrewDog as they open their first U.S. brewery, visitor center, restaurant and tap room in the Columbus area. The site, which will be accessible by both road and bike path, is anticipated to produce 852,000 barrels within its first three years. Find your perfect hotel in Columbus.
Witness Sports Heroes
Tom Benson Hall of Fame Stadium at Pro Football Hall of Fame, Canton (Opens in July)
The former Fawcett Stadium, site of the annual Pro Football Hall of Fame Enshrinement and Hall of Fame Game, is transforming as the new Hall of Fame Village is under construction. The Tom Benson Hall of Fame Stadium will feature new seating, a new field, a one-of-a-kind stage, party decks and the latest technology available – all in time for the Hall of Fame Game on August 7. Find your perfect hotel in Canton.
U.S. Senior Open at Scioto Country Club, Columbus (Opens August 8-14)
Columbus' Scioto Country Club will host the 2016 U.S. Senior Open. The championship is open to any professional and amateur 50 years or older, providing a world-class experience for competitors and golf fans. Find your perfect hotel in Columbus.
TourismOhio, operating within the state of Ohio's Development Services Agency, works to ensure Ohio is positioned as a destination of choice, enriching lives through authentic travel experiences. The branding Ohio. Find It Here. supports Ohio's $40 billion tourism industry. For more, visit Ohio.org.
---
On the road? Why not take us with you. Our Websites are Mobile-Friendly! Visit our growing family of exit guides:  I-4 Exit Guide, I-5 Exit Guide, I-10 Exit Guide, I-75 Exit Guide, and I-95 Exit Guide. Detailed exit service listings… discount lodging, camping, food, gas and more for every exit along the way!