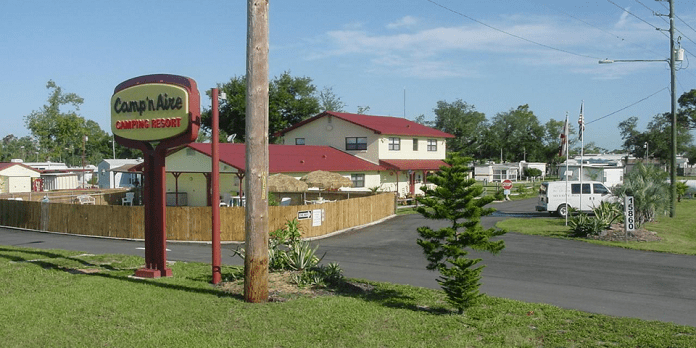 Simply said, you'll enjoy your stay at Camp'n Aire RV Resort Park, if you can get in early.
We booked for the winter season during September 2019 and there were only two sites left. Almost all of the residents we met had been coming to this place for years and we found out why.
Amenities include a large heated pool, 2 Laundromats with gas dryers, restrooms with private showers, concrete patios, a landscaped common areas for seating while walking, with paved, lighted streets, picnic tables, 50/30/20 amp sites and phone and modem friendly hookups.
» Click Here to Read the Complete Review on RVBuddy…