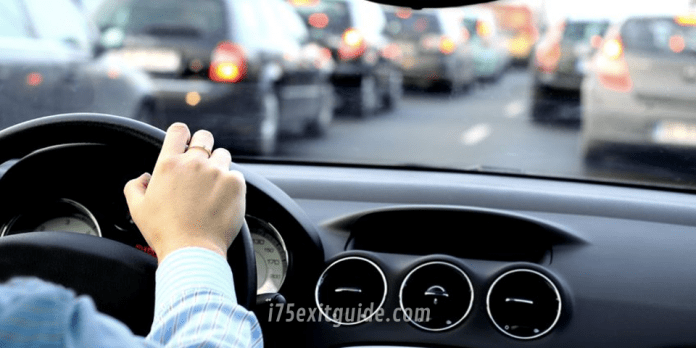 To accommodate the expected increase in holiday traffic, the Georgia Department of Transportation (Georgia DOT) will suspend lanes closures on Georgia interstates, major state routes and roads near major shopping centers, malls, or districts beginning 5″00 a.m. on Wednesday, November 22, until 10:00 p.m. on Sunday, November 26, with the aim of improving traffic flow during the Thanksgiving holiday period.
The suspension of lane closures is part of an effort to minimize congestion and ensure a smooth travel experience for the public. Similar restrictions will be imposed to facilitate holiday travel during Christmas and New Year's.
While construction-related lane closures will be suspended, travelers are encouraged to remain alert. Construction crews may still be working near highways, and certain long-term lane closures may be maintained for safety reasons. Furthermore, incident management or emergency maintenance-related lane closures could be implemented on any route at any time.
Travelers are advised to stay informed about road conditions, follow posted signs, and exercise caution, particularly near work zones. The Georgia DOT is committed to enhancing the safety and efficiency of holiday travel for all road users.
Georgia DOT anticipates increased traffic congestion on metro Atlanta interstates from the afternoon of Monday, November 20, with heavy to worse-than-normal traffic levels expected for Wednesday, November 22. Motorists should exercise caution on Sunday, November 26 as this day has a high potential for crashes, with post-holiday congestion occurring between 5:00 p.m. – 8:00 p.m.
If holiday travel is necessary, consider the following Thanksgiving travel forecast for metro Atlanta interstates:
Moderate traffic on Monday, November 20 and Tuesday, November 21
Heaviest traffic and congestion on Wednesday, November 22 between the hours of 12:00 p.m. and 6:00 p.m.
Light traffic Thursday, November 23 and Friday, November 24
Moderate traffic expected to return Saturday, November 25 and Sunday, November 27 as people make their way back home
Heavy traffic and high potential for crashes Sunday, November 26
---
What's happening on Interstate 75 RIGHT NOW! I-75 Real-time traffic information for selected cities along I-75. Maps show updates on road construction, traffic accidents, travel delays and the latest traffic speeds. Traffic cameras show congestion at a glance. Visit I-75 Traffic.
---
The I-75 Exit Guide is the Internet's largest and most complete website dedicated to Interstate 75 travelers. Find detailed exit service listings… lodging, camping, food, gas and more for every exit from Michigan to Florida!
On the road? Why not take us with you. The I-75 Exit Guide is mobile-friendly and totally FREE. No App Required.
Traveling another route? Visit our growing family of exit guides:  I-4 Exit Guide, I-5 Exit Guide, I-10 Exit Guide, I-75 Exit Guide, I-80 Exit Guide and I-95 Exit Guide. Detailed exit service listings… discount lodging, camping, food, gas and more for every exit along the way!