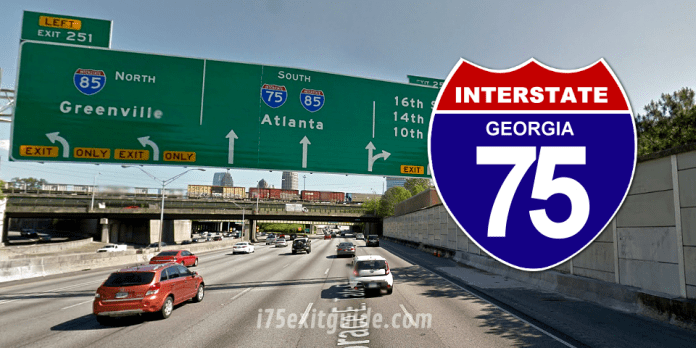 The stresses of the holiday season are upon us. And Georgia DOT aims to ease traffic congestion and driving anxieties with suspension of construction-related lane closures on I-75, heavily traveled state routes and roadways near major shopping areas and tourist locations from 5:00 a.m. Friday, December 23 to 10:00 p.m. Monday, December 26.
Restrictions will also be in place for New Year's weekend from 5:00 a.m. Saturday, December 31 to 5:00 a.m. Monday, January 2.
The Department reminds travelers to exercise caution as crews may still work in proximity to highways; and safety concerns may require some long-term lane closures to remain in place. Also, incident management or emergency, maintenance-related lane closures could become necessary at any time on any interstate or state route.
Georgia DOT advises motorists that – in the event of a crash or breakdown – to never get out of the car on a freeway, unless your life is in imminent danger. Pull onto the nearest shoulder as far from the travel lanes as possible and call 511 for HERO assistance in Metro Atlanta, or 911 for medical emergency service anywhere in Georgia.
Georgia's Move-over Law requires drivers to move-over one lane when a law enforcement, emergency vehicle or construction crew is on the side of the road and displaying flashing emergency lights. If it is unsafe to move over, then slow down below the posted speed.
---
On the road during the holidays? Why not take us with you… we're mobile-friendly! Visit our growing family of exit guides: I-4 Exit Guide, I-5 Exit Guide, I-10 Exit Guide, I-75 Exit Guide, and I-95 Exit Guide.