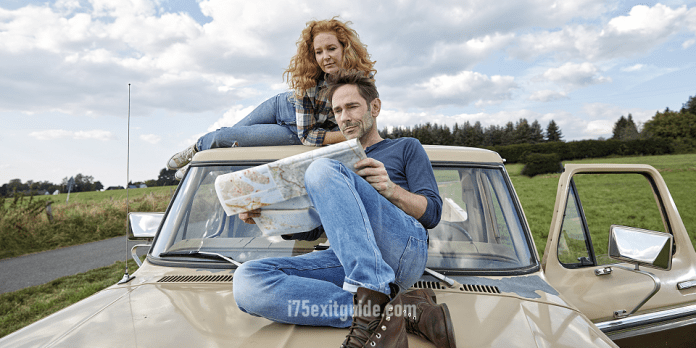 As temperatures gets colder and leaves begin to fall, millions of snowbirds are making plans for their annual pilgrimage south to warmer destinations.
What are snowbirds? Snowbirds are people from the Northeast, Midwest, or Canada who spend a large portion of winter in warmer climates like Florida, or other states in the Sun Belt region of the southern United States.
For those in the mid-west and Canada, I-75 is the path that takes them there.
Snowbirds don't necessarily fit into a specific age group or category. They can be retirees, business owners, or others fortunate enough to take a good portion of the winter off. Many snowbirds are RVers who take their homes with them.
Here's our list of the Top Snowbird Destinations for I-75 Travelers…
Jacksonville, Florida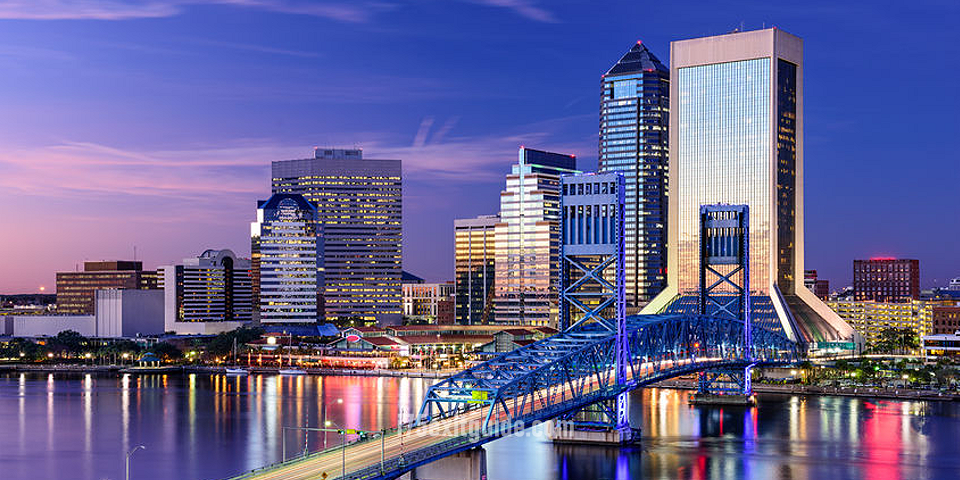 That's right, Jacksonville. That city seldom comes to mind when considering a winter destination… but don't be fooled. Jacksonville is a diverse community with mild winters. Another plus, it's relatively inexpensive to stay there. With an abundance of attractions, shopping, and dining, it makes a great base location to explore Northeast Florida.
The Jacksonville Zoo and Gardens has one of the largest animal collections in the state. The zoo features elephants, lions, a multitude of reptile houses, free flight aviaries, and more. Jacksonville operates the largest urban park system in the United States, providing facilities and services at more than 337 locations on more than 80,000 acres located throughout the city. Jacksonville enjoys natural beauty from the St. Johns River and Atlantic Ocean. Many parks provide access for people to boat, swim, fish, sail, jetski, surf and waterski. Several parks around the city have received international recognition.
Adventure Landing is an amusement park with locations in Jacksonville and Jacksonville Beach. The Jacksonville Beach location contains Shipwreck Island, Duval County's only waterpark.
Jacksonville has a humid subtropical climate with mild weather during winters. The driest months are from November through April and winters are typically mild and sunny.
Winter Average High/Low Temperature (°F)
| Location | NOV | DEC | JAN | FEB | MAR | APR |
| --- | --- | --- | --- | --- | --- | --- |
| Jacksonville, FL | 74/51 | 67/44 | 65/41 | 68/45 | 74/50 | 79/55 |
---
The Space Coast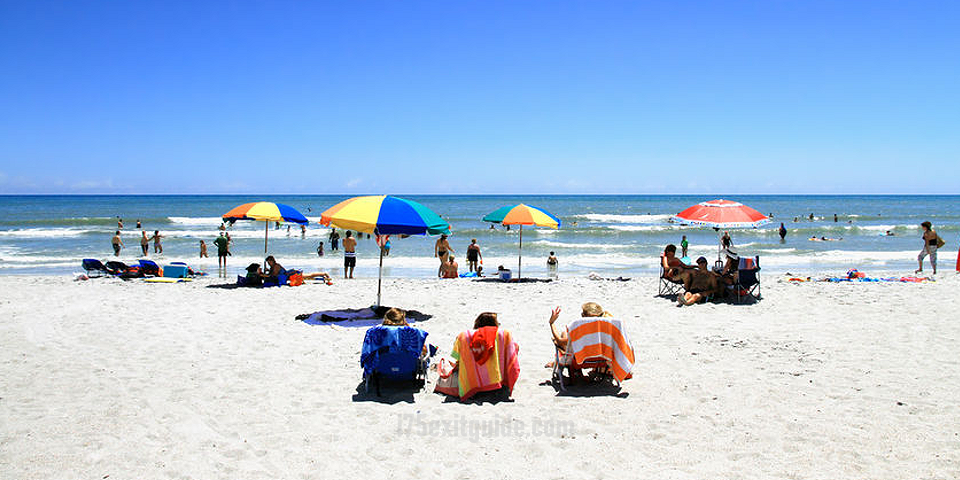 RVers love the Space Coast because of affordable campgrounds and RV Parks. Golfing, fishing, and cruise ships are in abundance here.
The Space Coast has over 72 miles of beach along Florida's Atlantic coast. Plant your beach chair in the sand and breathe in the ocean air. It's just a hop to Orlando too. Florida's Space Coast towns include Titusville, Port Canaveral, Cocoa Beach, Melbourne, Melbourne Beaches, Viera and Palm Bay.
Florida's Space Coast has a humid subtropical climate, typical of the southeastern United States. Winters are dry and mild, marked by a constant series of cold fronts and warm-ups. Frost occurs a few times a year mainly in the inland areas, Snowfall is extremely rare.
Winter Average High/Low Temperature (°F)
| LOCATION | NOV | DEC | JAN | FEB | MAR | APR |
| --- | --- | --- | --- | --- | --- | --- |
| Daytona Beach, FL | 77/57 | 71/50 | 70/47 | 71/49 | 76/54 | 80/58 |
---
Atlantic South Florida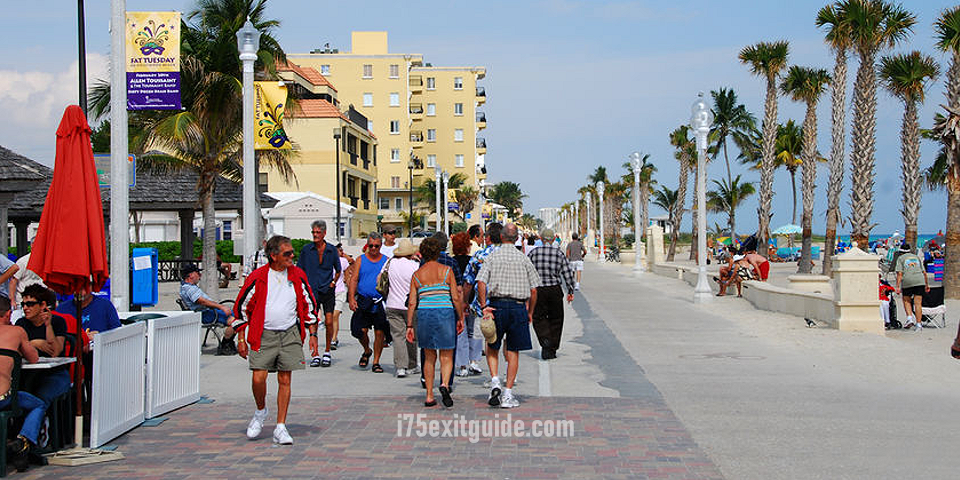 This side of Florida is a little more expensive and fast paced, but for those who want to bask in the sun and spend time on the beach, this is a must.
There is so much to see and do in Atlantic South Florida, we can't even begin to list it here. Just be sure that Snowbirds who base their winter home here will never run out of things to occupy their time. World class shopping, museums, restaurants, zoos, gardens, parks and more. You may just decide to stay a bit longer.
Atlantic South Florida has a Tropical monsoon climate with warm winters. Winters are dry with much lower humidity. Miami Beach is one of only a handful of U.S. locales that has never recorded snow or snow flurries in its weather history.
Winter Average High/Low Temperature (°F)
| LOCATION | NOV | DEC | JAN | FEB | MAR | APR |
| --- | --- | --- | --- | --- | --- | --- |
| Miami, FL | 78/70 | 75/65 | 73/63 | 73/63 | 75/66 | 79/70 |
---
Coastal Georgia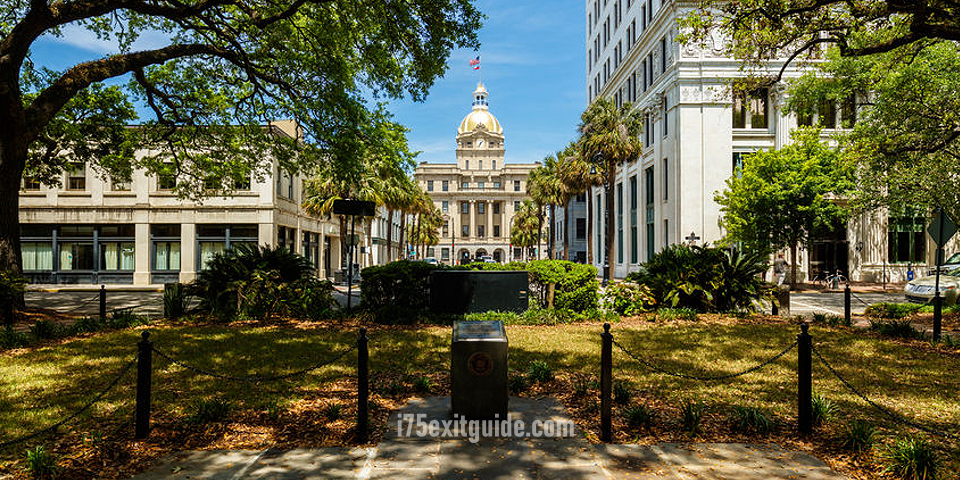 Savannah, Jekyll Island and the Georgia coast offer antebellum mansions, gorgeous architecture, and amazing southern food.
Discover coastal Georgia's treasures… warm ocean breezes, sandy shores, and cities and towns that full of art, music and history. Coastal Georgia stretches almost 100 miles and includes America's most beautiful city, Savannah, to the north, the wild horses of Cumberland Island to the south, and a wealth of attractions in between.
Coastal Georgia's climate is classified as humid subtropical, with temperatures reaching freezing only a few times in the winter (and with rare snowfall). Nearly half of Savannah's precipitation falls during the months of June through September.
Winter Average High/Low Temperature (°F)
| LOCATION | NOV | DEC | JAN | FEB | MAR | APR |
| --- | --- | --- | --- | --- | --- | --- |
| Savannah, GA | 71/47 | 63/40 | 60/38 | 64/41 | 71/48 | 78/53 |
---
Central Florida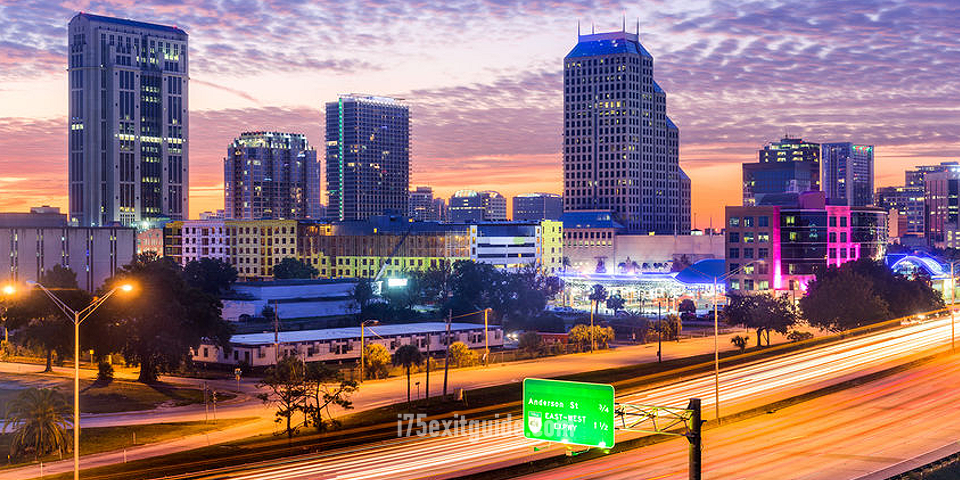 If you're looking for theme parks, golfing and a never-ending list of things to do, this is the place to be. There is also a wealth of campground and RV parks here.
Of course we all know about Central Florida's theme parks… Disneyworld, Universal Studios, Seaworld, and Legoland but there are dozens of other attractions at far less cost and even free. Central Florida is also a shopping and eating mecca. Dozens of Outlet malls and restaurant options will keep you coming back year after year.
Central Florida's climate is transitional, with many characteristics of a tropical climate, even though Orlando is technically situated on the southern fringe of the humid subtropical climate zone. Winters are dry and warm.
Winter Average High/Low Temperature (°F)
| LOCATION | NOV | DEC | JAN | FEB | MAR | APR |
| --- | --- | --- | --- | --- | --- | --- |
| Orlando, FL | 79/59 | 73/53 | 72/50 | 74/51 | 79/56 | 83/60 |
---
The Florida Panhandle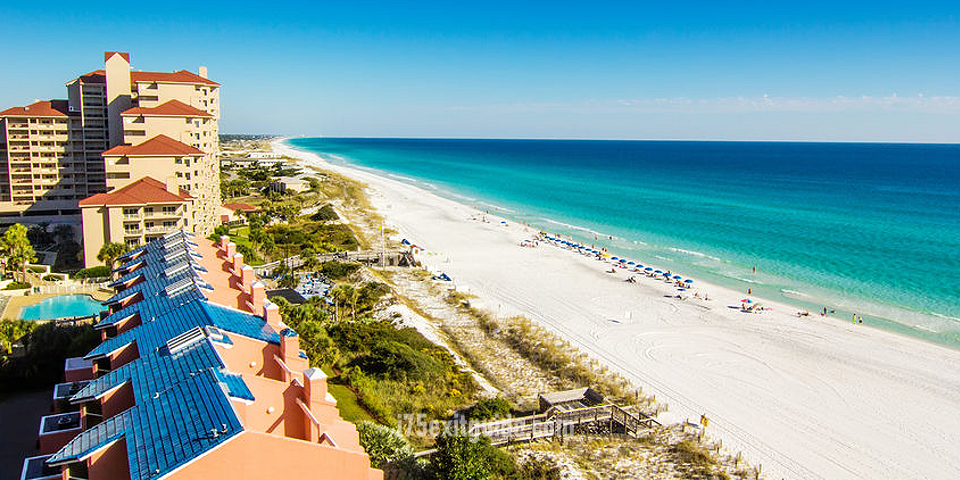 You'll find great beaches, fishing, golf and delicious seafood in the panhandle; but there are times when it can get quite cold.
The Florida Panhandle has retained its Southern culture better than any other region in Florida, so if you decide to make this your winter home, expect traditional Southern hospitality and conservative values here.
There are numerous Florida Lighthouses and State Parks in the Panhandle, so make sure to take some time to visit these special places before you leave.
The Florida Panhandle has a humid subtropical climate, with short, mild winters and long, hot and humid summers. Winters are fairly dry.
Winter Average High/Low Temperature (°F)
| LOCATION | NOV | DEC | JAN | FEB | MAR | APR |
| --- | --- | --- | --- | --- | --- | --- |
| Panama City, FL | 73/46 | 66/39 | 63/37 | 66/41 | 73/46 | 81/52 |
---
Key West, Florida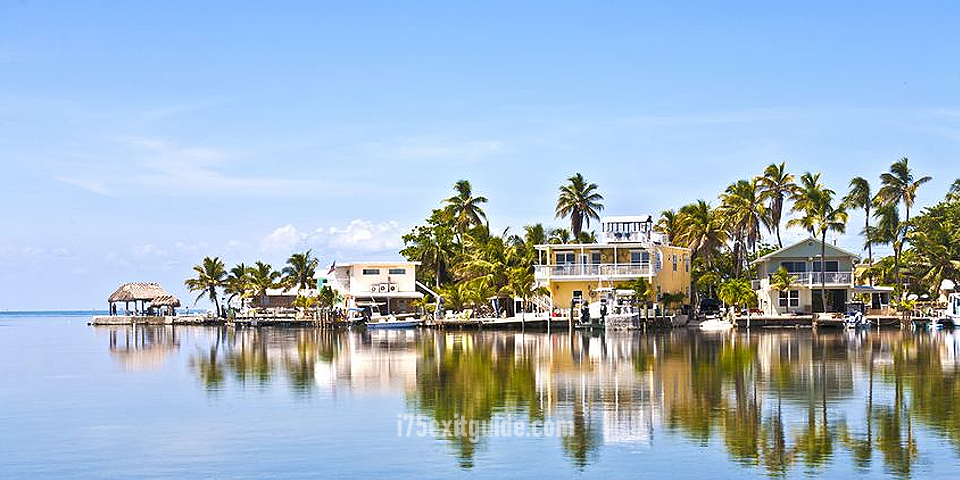 White sand beaches, turquoise waters, fishing, sailing, and consistently warm temperatures is a real treat.
Key West is the southernmost location in the continental United States and offers a tropical blend of azure waters, exotic foliage, and a history of some notorious and notable figures. Snowbirds are drawn to the southern charm and Caribbean flavor of this laid-back island nation called the Conch Republic. It can get a little expensive down here, so plan accordingly… paradise doesn't come cheap!
Key West has a notably mild, tropical Savannah climate caused by the moderation of the Gulf of Mexico to the west and north. The period of November through April receives abundant sunshine and slightly less than 25 percent of the annual rainfall.
Winter Average High/Low Temperature (°F)
| LOCATION | NOV | DEC | JAN | FEB | MAR | APR |
| --- | --- | --- | --- | --- | --- | --- |
| Key West, FL | 81/72 | 77/67 | 75/65 | 76/66 | 79/69 | 82/72 |
---
Gulf South Florida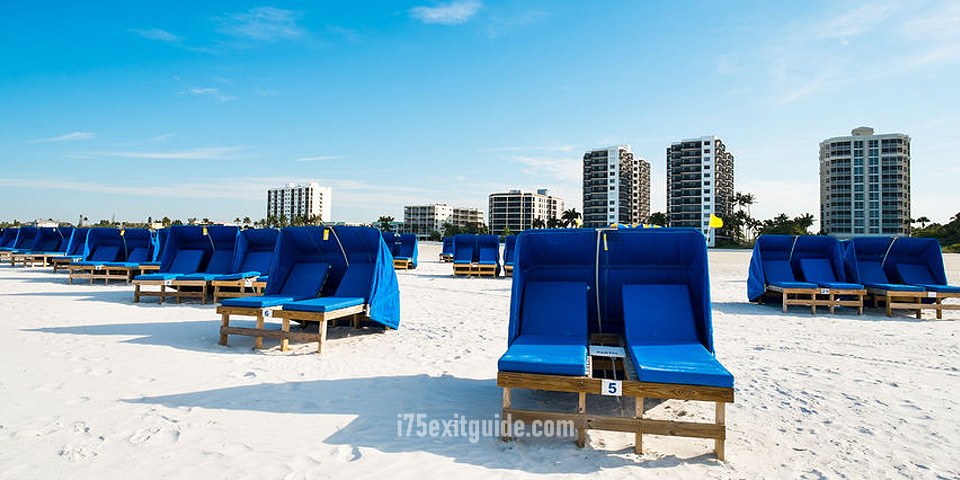 It's a little more leisurely here with prices lower than on the Atlantic-side. This side is also the golf-lovers paradise.
Beaches known for their powdery sand, calm surf, warm breezes, Florida's Gulf South Coast, is our favorite Snowbird destination. You'll find that most of your day will be spent outdoors… swimming, shelling, fishing, boating or just savoring the near perfect weather. Of course you can always allot a portion of your day to a little tennis or golf… depending on which way the wind blows.
Florida's South Gulf Coast has a year-round warm, monsoon-influenced climate that is classified as either subtropical or tropical savanna. The area has short, mild to warm winters with relatively little precipitation.
Winter Average High/Low Temperature (°F)
| LOCATION | NOV | DEC | JAN | FEB | MAR | APR |
| --- | --- | --- | --- | --- | --- | --- |
| Fort Myers, FL | 81/62 | 77/56 | 75/55 | 77/55 | 81/59 | 85/63 |
---
For more I-75 information, visit www.i75exitguide.com, the Internet's largest and most complete website devoted to America's Interstate 75. Detailed exit service listings… discount lodging, camping, food, gas and more for every exit from Michigan to Florida!
Traveling another route? Visit our growing family of exit guides: I-4 Exit Guide, I-5 Exit Guide, I-10 Exit Guide, I-80 Exit Guide and I-95 Exit Guide.